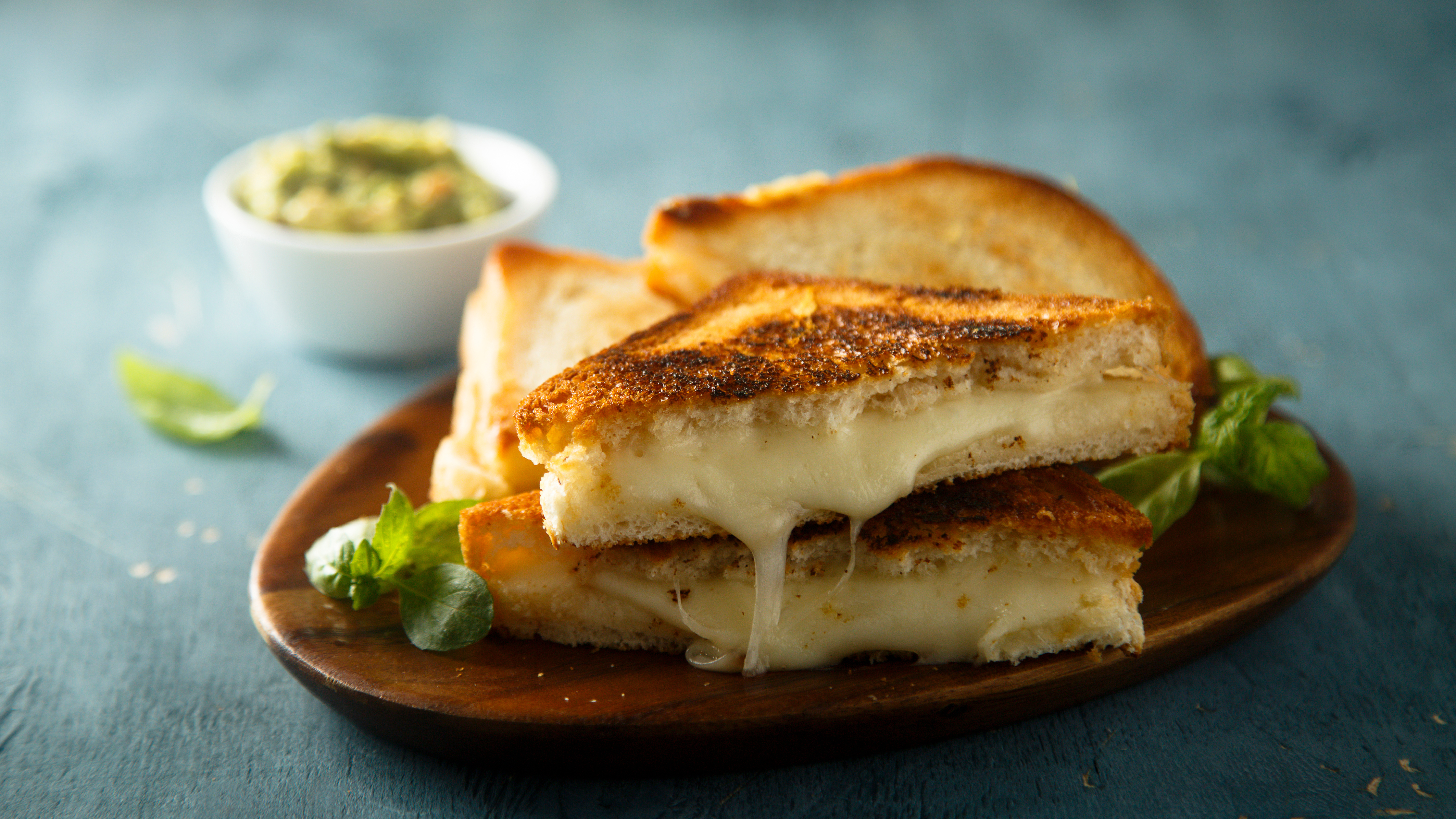 Ever attempted an epic grilled cheese toastie on the stove at home? You know, the kind with a cheese that oozes? Sometimes you nail it, sometimes you burn it. Well, we're here to teach you how to make the best grilled cheese ever! Just some melted cheese sandwich perfection, for the rest of your grilled cheese-filled days.
Approx time: 20 – 25 mins
Serves: 2 portions
Ingredients:
4 slices of bread of your choice
2 tbsp mayonnaise (can be swapped for garlic mayo)
30 grams softened butter
200 grams Grass Roots Dairy Co's Mature or Extra Mature Cheddar
A pinch of pepper & salt
Let's get started:
Spread the butter on one side of the bread and place it butter down in a cold frying pan or skillet. On the other side of the bread, spread mayo and add 100 grams of grated Grass Roots Mature or Extra Mature Cheddar cheese. Sprinkle with pepper and salt and top with second piece of bread that is prepared with the same butter and mayo combo with butter side up.
With the skillet on the smallest size burner, turn the heat on to low. Carefully watch to make sure that you aren't burning the butter, flip as soon as one side is golden brown (in 7 mins approx.) and continue with other side. Remove at 11 mins. This process should take 18 to 20 mins, depending on how toasted you like your bread.
Once both sides are golden brown, transfer to a plate.
Repeat the process with another set of bread
Cut in half to serve, and relish the cheesiness!
Order your Grass Roots Dairy Cheddars today!
For more details, please contact hello@omsco.co.uk